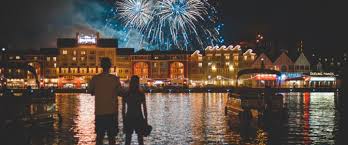 Orlando, a city in central Florida, is home to more than a dozen theme parks. One of the greatest draws to the area is Walt Disney World, comprised of parks like the Magic Kingdom and Epcot, as well as water parks.
Another major destination, Universal Orlando, offers Universal Studios and Islands of Adventure, with the Wizarding World of Harry Potter straddling both.
Although many visit the Orlando area to experience the Disney "Magic", the Orlando area boasts many attractions and things to do and see whilst you are there.
When planning your trip, take time to see what else you would enjoy and factor that in too.   The restaurants are plentiful, offering a wide range of cuisines, budgets and options.   The shopping malls and outlets are very popular and much of your holiday budget can be spent whilst wandering around an outlet mall.
Staying at Southern Glen Villa, a wonderful 3 bed villa in Davenport, gives easy access to all of the attractions and experiences Central Florida has to offer.